SPORT GRUPA builds and equips sports places
for sports enthusiasts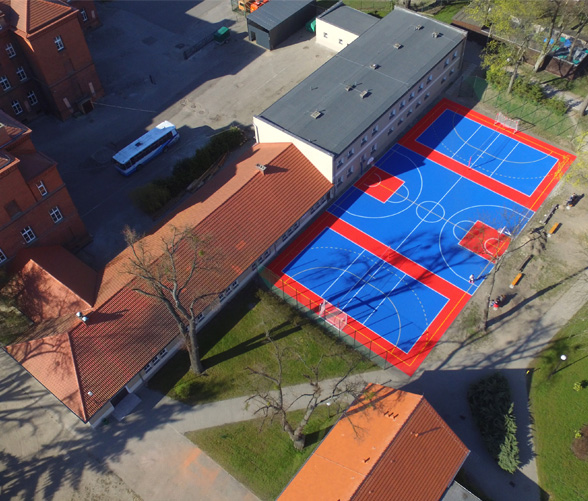 The heart of every school! A multi-functional school facility giving the opportunity to practice various disciplines, mainly basketball, volleyball or mini football. Our modular COURT™ surface is a great solution for school courts: durable and maintenance-free surface,and safe for joints. We will equip the facility with high quality equipment of our production. We offer SURE SHOT™ school basketball sets, volleyball, handball euipment, including goals and nets..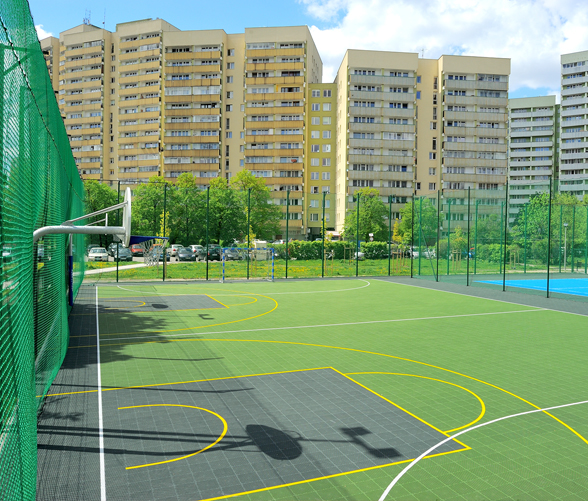 Sports facility in your neighborhood. A place of integration and sport activity for children snf neighbors. We implement estate courts tailored to the needs of residents. We advise estate associations and management in choosing the best cost-effective solution. We also support in the preparation of project documentation necessary in applications for co-financing..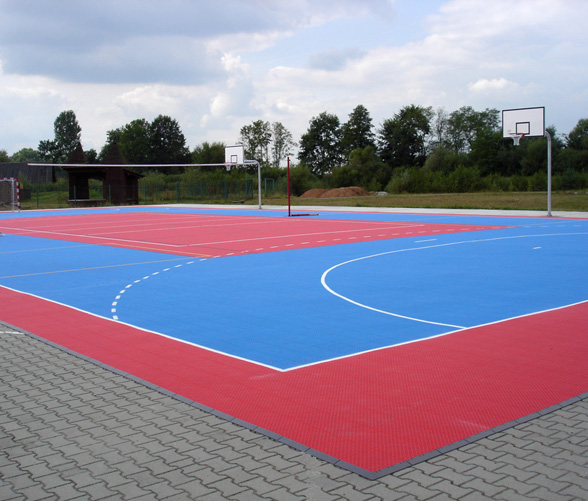 Hotels and resorts sports court
Hotel sports facility is an additional benefit for guests of a hotel or holiday resort. This is a cost-effective investment. A multifunctional sports court or tennis court with modular surface COURTY™ is a cost-effective and durable solution.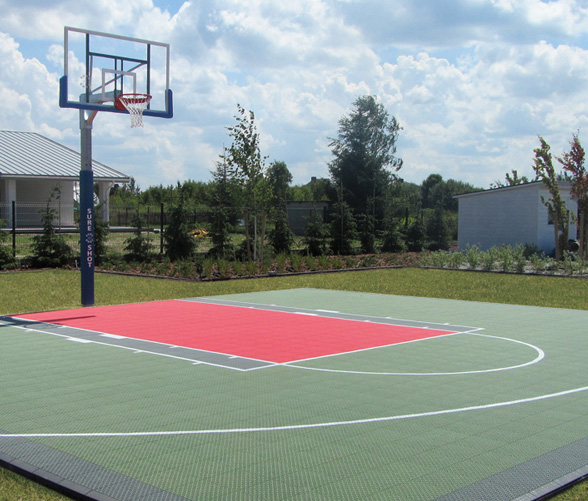 A great solution for owners of houses and residences. We will build a sports court or tennis court tailored to your needs and space around the house. From a multifunctional, fenced playground for basketball, volleyball or tennis to a small basketball facility fitted into your garden. Your own tennis court in the garden? Wy not? And what about a mini sport arena for children? Choose COURTY™ surface and SURE SHOT™ equipment.